Who run the world? Girls (girls)
Beyonce's chart-topping hit is not just a crowd-pleaser. Instead, it's a battle cry for women to take control of their lives, their place in society, and the value they bring to nation-building and the economy.
Many women have made significant strides in areas of higher education and taking on leadership roles in the workforce, on boards, and in politics. However, the common perception of women is still that of a caregiver. Women are the ones who nurture, care for, cook, educate the children, and look after parents and family. This is a gender stereotype that has existed for many years.
While the pandemic has been tough on everyone, many women who are mothers and caregivers will agree that the last two years have been especially hard.
The big challenge facing working women is, navigating career opportunities while maximizing their roles as a parent or caregivers. Unfortunately, the harsh reality is that working mothers like myself can only lean into either one, but never both at once.
One of the steps Singapore is taking as a nation is the publication of the White Paper on  Singapore Women's Development which is a positive move toward levelling the playing field for women in Singapore.
What is the White Paper All About?
The paper's aim is to lay out recommendations to support women's aspirations and address their challenges as we work towards building a 'fairer and more inclusive society".
Some of the areas covered in the White Paper are increased financial support for caregivers, a new set of Tripartite Guidelines on Flexible Work Arrangements (FWA), and an anti-discrimination law prohibiting both workplace harassment and further retaliation against affected parties.
The paper demonstrates that policymakers understand the need to put strategies targeted to establish specific norms in the workplace that are beneficial to women.
Clearly, this is a historic move toward achieving gender equality in the workplace in Singapore. It can be made possible when there is equal focus on a mindset shift- another area of focus in the White Paper.
Listed as part of its action plans are:
Updating Women's Charter to reflect women's equal status to men in marriage.
Addressing gender stereotypes through education
Developing gender-responsive standards under the Singapore Standardisation Programme and,
Dedicating a public garden to honour the pioneering spirit of Singapore women.
While such initiatives highlight conversations and heightened awareness to achieve the equality women seek, a mindset shift is also needed, especially regarding diversity across race, culture, and backgrounds.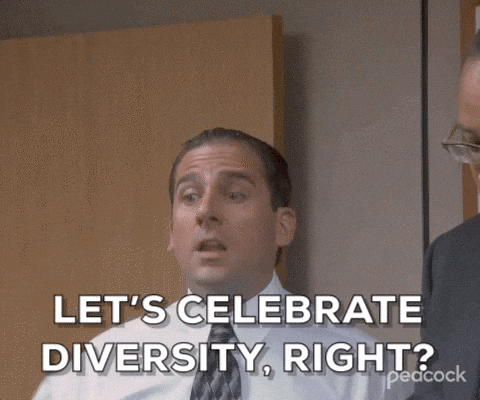 Factor in Diversity
Factoring in diversity by combating stereotypes is essential and a necessity in a nation that is multicultural and multiracial like Singapore.
As a minority, I believe a mindset shift in racial stereotypes is equally, if not more challenging than changing perceptions about women's role in the workplace.
Just a week before the submission of the White Paper was reported in the media, another piece of news about women received significant attention.
Chinese Women Progressed Faster than Malays & Indians
Priscilla Shunmugam, a local fashion designer, made the headlines and generated many reactions on social media regarding her statement on the evolution of local fashion.
During a Zoom discussion facilitated by the Asian Civilisations Museum (ACM), she said — "historically, and even today, Chinese women have progressed significantly faster and further, as compared to their Malay and Indian counterparts."
This was in response to a question about her ethnically Chinese designs.
She further elaborated, "This is not a modern-day phenomenon; this is just something that has been the way it's been since, I think, the '60s. In fact, for example, Chinese women were the first Asian women to shake hands with men. So, culturally, it was acceptable for Chinese women to shake the hands of men long before it was acceptable for Indian and Malay women to do so."
There were many other questionable remarks. However, what was especially jarring was how could such a statement be 'unfiltered' by an organisation that supposedly celebrates Asian culture and heritage.
While both the ACM and Ms. Shanmugam have since apologised, their statements and oversight are still hard to look past.
Did this incident happen because of poor judgment made by both parties? Or was it based on a perception deeply rooted in their minds and internalised in their beliefs?
If it was based on the latter, then no White Paper can help elevate the status of our women. Not at home, and definitely not at the workplace.
As a society, we need to provide equal opportunities to women to prove themselves to reach their fullest potential.
As women, we must uplift each other and stop holding onto limiting beliefs perpetuated by our communities. This is the role we must play and a responsibility to "help a sister out".
Measuring our potential against one another based on what we wear is a big no-no.
Let us run the world together and not run down each other.
This is a responsibility I take seriously because when we empower women, we empower the individual and the generations to come.